SUBTARE [DEMI]BOLD
Type design
2015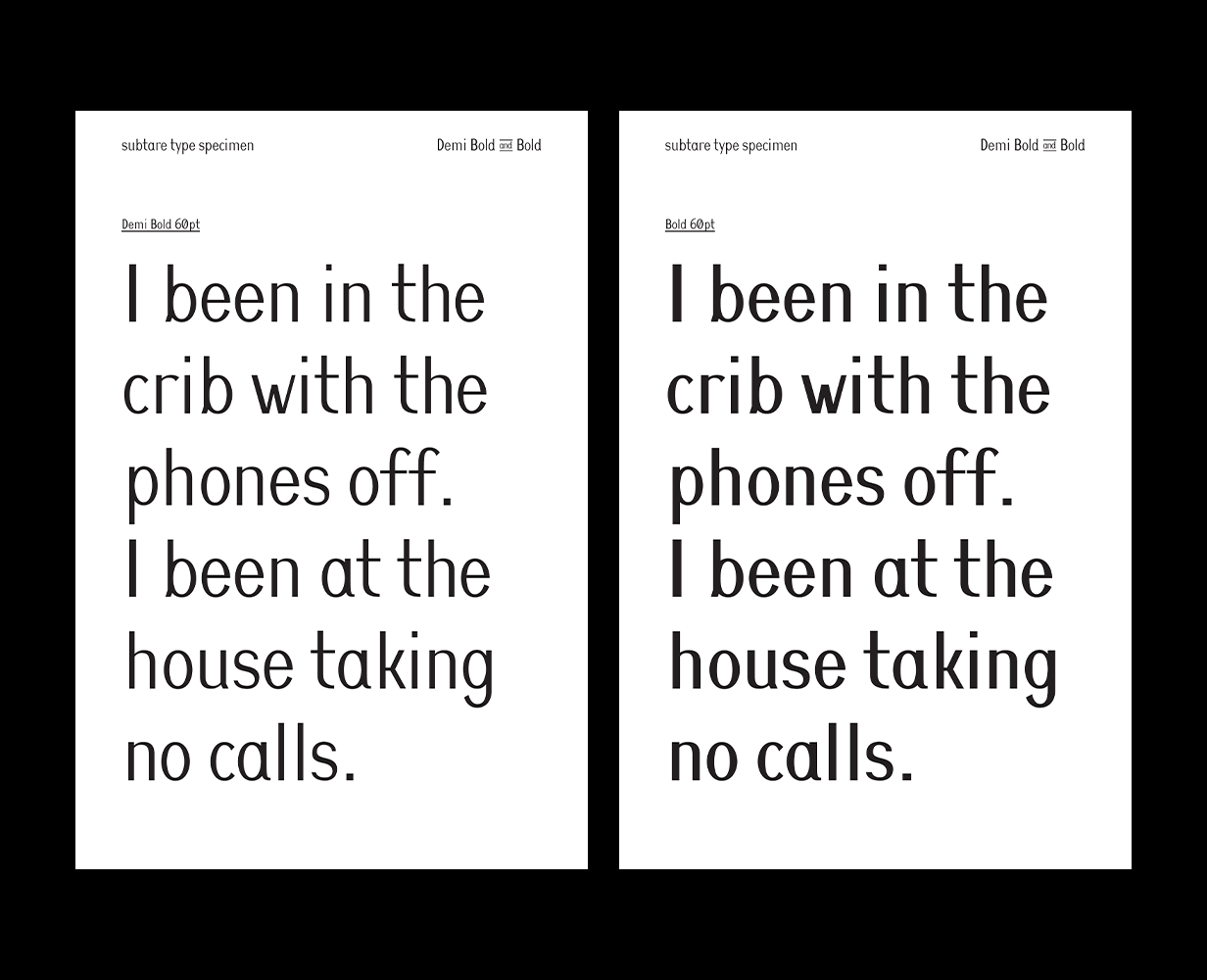 In 2015, I did an internship at Studio AH—HA in Lisbon, Portugal. While I was there I helped design the brand identity for a Beirut based designer called Marc Dibeh. His studio's philosophy revolves around storytelling and how to make things timeless and simple.

I designed this font as a brand idea for him:
a contemporary sans serif with timeless contrast seemed to fit his philosophy.
11:50:37
Monday Nov 5 2018